"That you won't double tap that h*e" ~ Jordin Sparks
Ladies and gentleman, in the world of a Capricorn men and women lies their inner ratchetry sealed in a little class.
Take Jordin Sparks…
The newly single Cap (Dec. 22) is still riding high off her "#ByeFelicia" mixtape that received great reviews. It showcased that Sparks didn't have to come off so "cookie cutter" to get a "lil hood" with it.
The song "Double Tap" which features 2 Chainz continues to show Sparks in a new light and still with a great voice to match.
In case you're wondering what "Double Tap" represents, the song says "Hey, don't be liking my pictures and not let me know you feelin' me." The line "double tap that h*e" invites the concept that the man may "like" you but he still might go for back to his ex girl. It's a classic case of the new potential versus the one you have history with.
With lyrics like:
Hair done, faded and I'm on one
Bet I look better than your last one
Babe, I know we don't care
Instafamous ova night, yeah
Don't be scared to admit it
Seen you look from the start
Oh, on my Instagram you be lookin'
Secret looks on your phone, I know
Baby, on the low
You stay on my page 'cause I guess I'm your favorite
But you won't let it show, no way
If you like what you see then you gotta let me know
That you won't double tap that ho
Check out the video below:
Review: The 25-year-old singer wins in a decent video that exemplifies the song's simplicity. 2 Chainz's appearance works well for the song and doesn't drown out Sparks' shine.
Brandon Boykins from the Philadelphia Eagles plays Sparks' love interest in the video. He even uploaded a pic on Twitter while on set: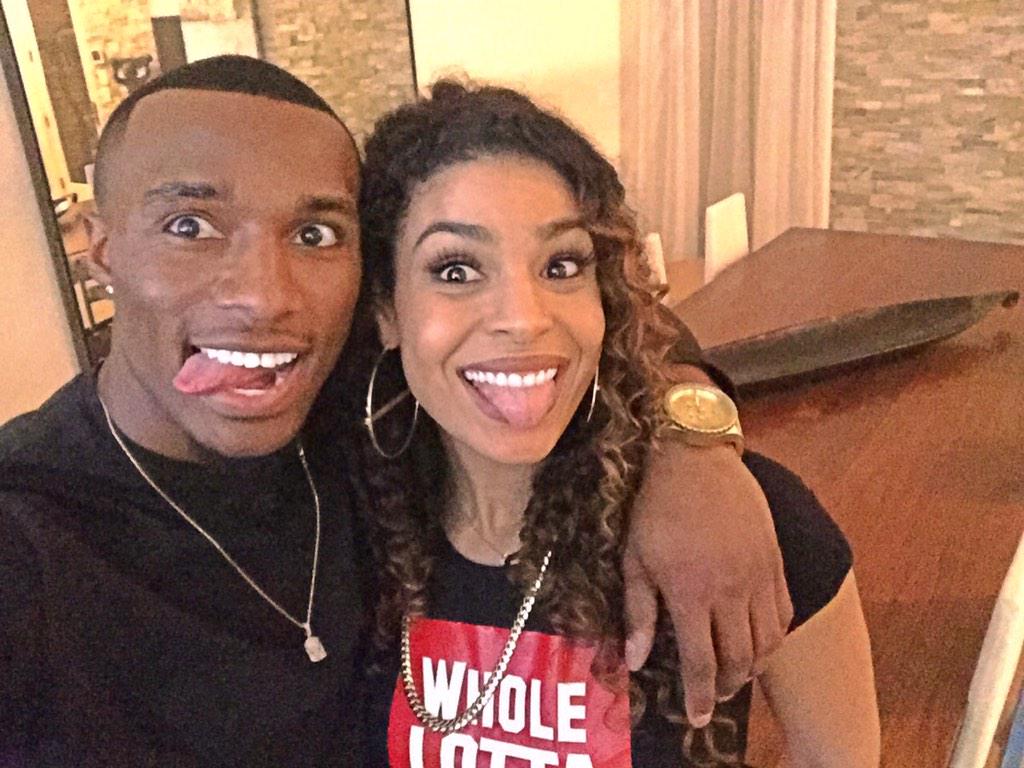 Now according to NB, Sparks will have "Double Tap" off her upcoming album "Right Here, Right Now" serving as the first single.